At Taikyourou, we serve cuisine making use of seasonal ingredients.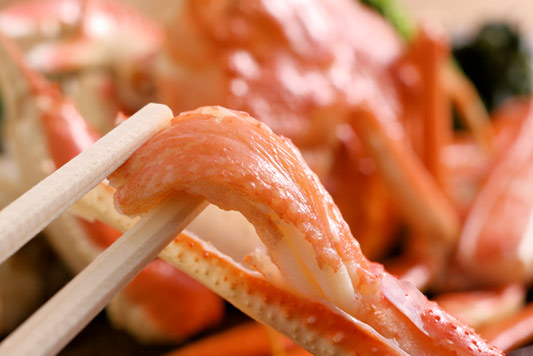 In season, sample snow crab, oysters, Yellowtail, sea bream, short-necked clam, conger eel, matsutake mushrooms, Japanese beef, and other marine and mountain products of Tango.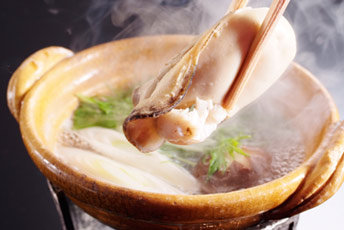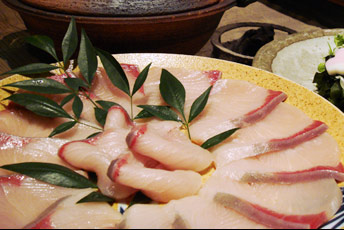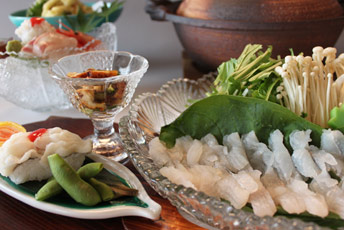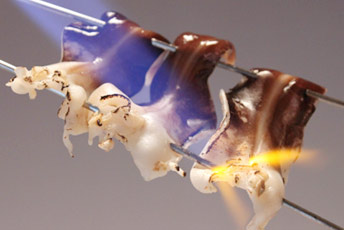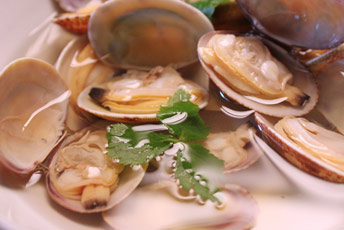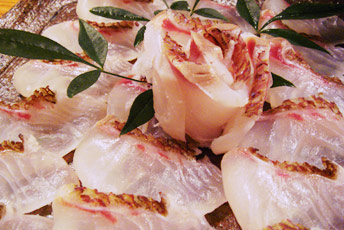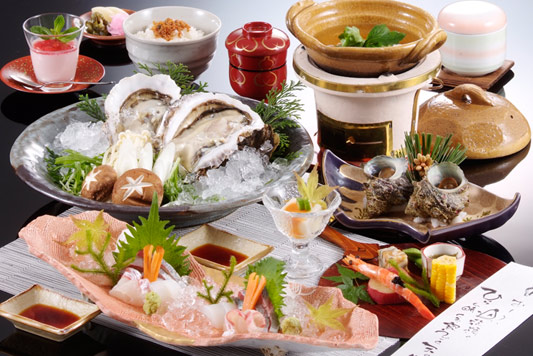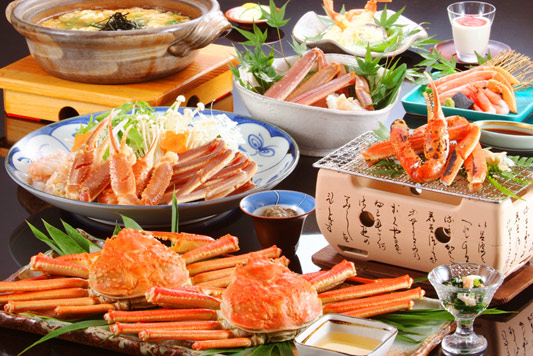 Sea of Japan cargo ship Japanese sake experience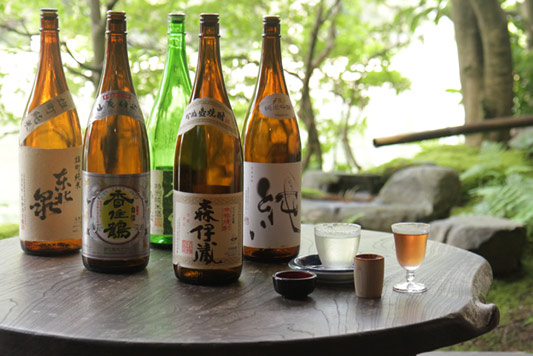 From the middle Edo period (1603-1868) to the early Meiji period (1868-1912), trade ships plied a route bringing marine products and rice to the Kyoto and Osaka region, and sake and salt from that area back to Japan's northern territories Hokkaido. Miyazu was one port of call, serving as a picturesque site in Amanohashidate, so prosperous that it caused money to flow out of the environs and into the city, a fact still recorded in songs to this day.
Get a taste of the foods that were traded along that route with our Japanese sake experience, with examples of famous spirits from around the country that were traded on these vessels. You will also find a healthy selection of signature shochu brews, such as the hard-to-come-by Moriizo. We invite you to sample these beverages on your journey.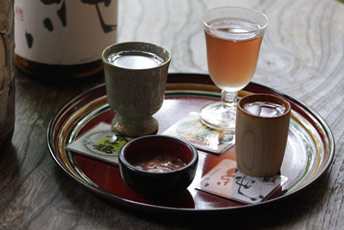 Tasting set
Three signature cargo ship brews
*Select three beverages from among those provided

Restaurant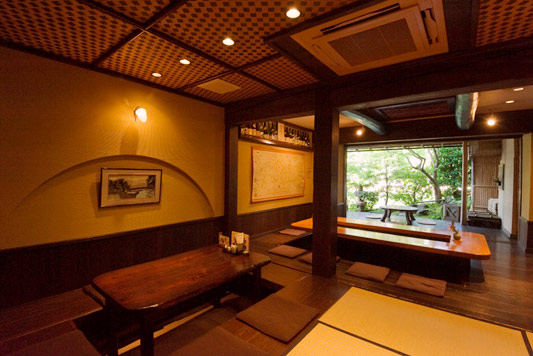 1st floor restaurant : Agura
You will find pillars and roof beams made from ancient woods by artisans of the past. This nostalgic space is redolent with the feeling of bygone days. Watch the waters flow by while you savor your meal.
Dinner hours: 6:00 PM--7:00 PM
(last order taken at 7:00 PM)
Breakfast hours: 7:30 AM--8:30 AM
(last order taken at 8:30 AM)
You are free to select from the times above.
*If you will be arriving late, please contact us with the time in advance.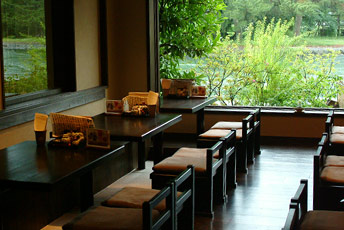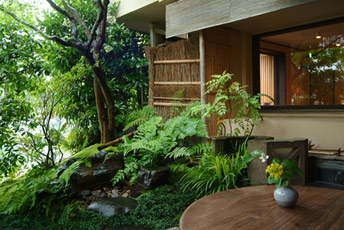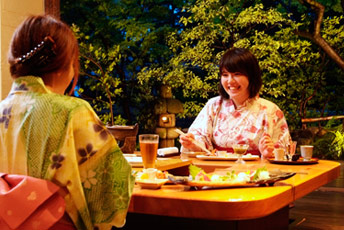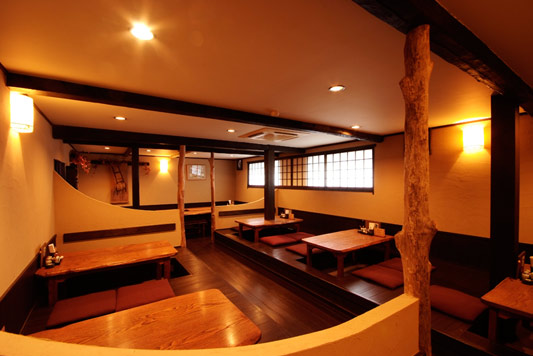 2nd Floor Restaurant : Ni no Kura